This post is for specifically for reader Amy (hi Amy!), but it's also for anyone who, like me, was afraid to add a flash to their gear list due to that whole "natural light shooter" thing. After realizing I'd be shooting a lot more personal events in lighting conditions I can't control, I invested in one- and BOY IT IS SO AWESOME SERIOUSLY GUYS. Yeah, exactly. But, since I'm still a natural light snob in secret (ok, you got me), here are some tips on how to use this bad boy so it doesn't look like you shot someone face on with your flash. Because that rarely ever looks flattering. In fact I think it's safe to say that it never looks flattering.
With mountable flashes, you are able to point the light in different directions so you can bounce the light, which is what we're going to do today. There are a lot of different directions you can send the light (even behind you!) so you can bounce light no matter where you are trying to shoot and what exactly surrounds you. It can create a lot of different looks and is really fun to experiment with, but we're going to keep it simple today and start with a basic one: bouncing from above with a mini reflector strapped to the top of the flash.


Those of you that have been shooting in natural light for a while may have just leaned back from your monitor (or phone) and knowingly whispered, "Oooh." because you know what we're doing. If not, that's okay, we'll break it down. Just like we use reflectors to control the natural light from the sun by redirecting it back at our subject, we can do the same with the flash light. It creates light that is not so harsh as light from the flash pointed straight forward, and when paired with even a little bit of natural light- suddenly it looks like there are skylights in the roof and your subject being back-lit isn't a bummer, it's actually FABULOUS.
Examples, you ask? (Poor Tom was talking to me while I was doing this, sorry baby!) On the left we have Tom with no flash and no reflector. Now before we all get flash happy I feel like I should say if you're doing portrait work in the comfort of your studio or even outside, you can stick with the reflectors to bounce real natural light, but I wanted to show you guys that (at least for me at this point) the flash is great for indoor events and receptions at weddings where you're not in control of the lighting situation. Examples time, really. Notice how when shot with the flash straight on you can see shiny spots on Tom's face like he's just been doing five minutes of cardio? (The shadows his face will cast shot this way are really dark too, if you'll notice under his chin.) I think Morn's expression aptly depicts how I feel about straight on flash too. Thanks for that, Morn.


But when we tilt it up and bounce it from the ceiling and from the reflector -Whoa- suddenly it looks like I had four hands and was able to hold a huge reflector while still shooting. Cool, right?
Here are some other examples I took for you guys so you could see bouncing the flash light does in a working environment.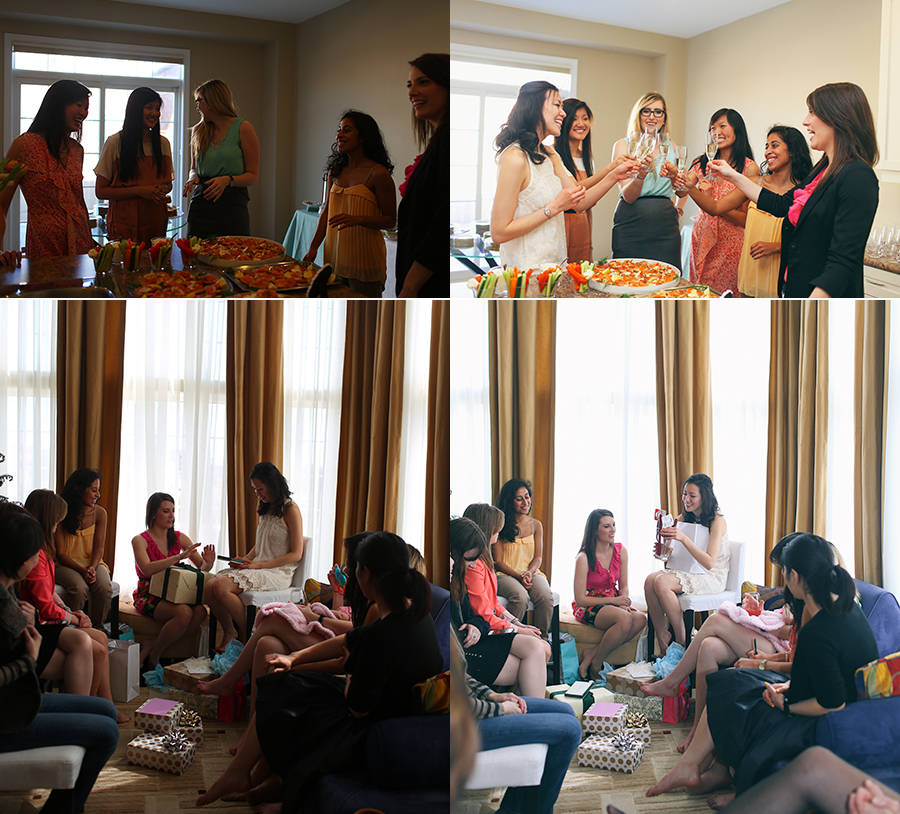 You can grab a small reflector for your flash at your local camera shop, on Amazon, or even make one out of paper or those stiff white folders you can get at any office supply store. Happy flashing! (I've been waiting this whole time to say that.)
Watch out for subjects wearing glasses, sometimes the lenses can catch the shine of the flash
You can also drap a sheer cloth over your flash to diffuse the light further
Watch out for walls! They can be great to bounce light off of, but if your subject is too close you might get some weird shadows
Babies = no flash