"Look. It's kind of obnoxious how awesome these photos are, okay? SERIOUSLY. YOU ARE AWESOME." – Nicole & Jason
"If you're looking for that something special in a photographer that you found in your significant other, Sara is your girl! My fiance Brent and I found Sara at a wedding show in 2015.Honestly when we started planning our wedding we were nervous about the industry. We heard so many horror stories. The fear of being sucked into a mill that seems to spit out the same products had us dreading the experience. I don't know how Sara did it, but by the end of our session with her this past Wednesday we were feeling as special as we make each other feel! From the pampering makeover to the all in and OVER THE TOP photography, we received a unique experience that felt like it was truly tailored to us. I really appreciate all the planning effort before the day, the energy that was present during the day and the care she took even after! Sara created a magical day for us and it leaves such a satisfying feeling to know she'll deliver an outstanding customer experience over and over again. Thank You Thank You Thank You Sara!"
"When I chose to have a wedding reception in North Michigan my husband and I knew there was only one person we would want to photograph that leg of our wedding adventures. We definitely chose right. Sara had the creative eye and intrinsic passion to capture our moments as if they were her own. She was relaxed and professional while at the same time engaging and friendly. My family loved her and we are all beyond pleased with the result. The expression of love, happiness and togetherness that we have to represent that momentous occasion will be displayed on our work desks, families fridge fronts and the walls of our homes for our entire lives to come.
My husband and I plan to book Sara again for our anniversaries and any other big events in our lives. We will recommend her over and over to anyone in the future both to the midwest/lower Canada, from which she hails, and globally (we actually did talk about flying her down to Florida for the actual wedding ceremony but she was already booked, which was sad days for us)."
"Sara blew me away. Not only was she professional and courteous–making sure I got all of the shots that I wanted and then some–she kept me sane through what was an absolutely crazy day. Sara was creative, kind, and organized, and not once did she seem flustered or overworked. She easily took hundreds of photographs, and every one of them was gorgeous! She got all of the details, down to the boutonnieres and silverware, and she truly captured the feel of the wedding. I'm not sure I would have trusted anyone else with the task."
Geoff and I have just looked over your pictures and they're FABULOUS!!!! Thank you so so so so so SO much! We have been and will continue to sing your praises! – Sarah & Geoff (1) (2)
"Sara is the most wonderful person to work with! She was so kind and absolutely lovable since the moment I met her! I have been a huge fan of her work for years, so when I found out that she photographs weddings I just had to have her be our wedding photographer! Every one of my family members and friends are stunned by her gorgeous photography of our wedding. Sara, and her husband, worked so incredibly hard all day long to capture our day for us and I couldn't be more thankful for them! I am always mesmerized by Sara's work. I just can't stop looking at the photographs she took for us!"

"My husband and I worked with Sara on our elopement photoshoot, and it was so much fun! She is absolutely down to earth and so kind; it only takes seconds before you open up in front of the camera. She is organized, pays great attention to detail, and the outcome is breathtaking and stunning. Best photographer I have ever worked with."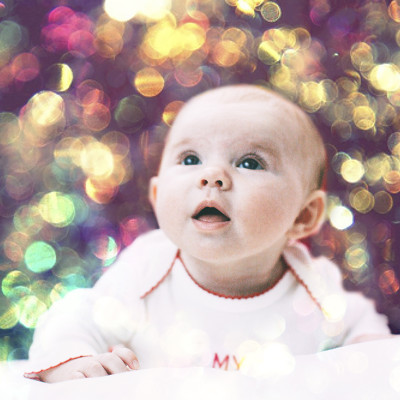 Sara Lynn Paige is amazing and so talented! If anyone is ever looking for a photographer you have to hire Sara! She was there on our wedding day, for my baby bump, and now for our baby and I have been blown away each and every time! Can't wait for the next shoot, Sara!!!
Sara! I'd like to thank you for all your wonderful work! We loved that you and Tom could be part of our special day. – Kamilla & Erik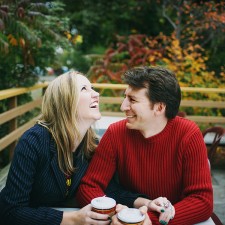 "My fiance, Stephen, and I booked a couples session with Sara – the pictures were Christmas gift for our parents as they always complained they didn't have any good photos of us. They don't complain anymore! They love the photos and keep asking for more. I am constantly getting praise and comments from everyone who sees them. My photographer friends rave about the quality of the photos. Sara was wonderful to work with – she made us feel so relaxed and at ease. Stephen was sick during the shoot and it was raining and cold, but we still had a wonderful time, because, in addition to being professional, Sara is so upbeat, friendly and fun! We had such a good time, part of the reason Stephen chose to propose to me in High Park was because that's where we'd had our photo session!"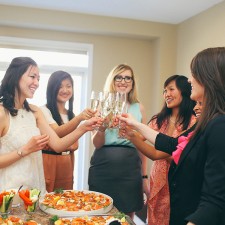 "Sara simply is an incredibly talented photographer. Her dedication, genuine love, and passion for what shes does comes through her work. The pictures she has taken for me and of my daughter are the kind of pictures you hang in your house for your entire life. It also helps that she is such a sweet person its hard to feel awkward, nervous or 'forced' while her camera is pointed at you. Have and would recommend to everyone I know! (And don't know!)"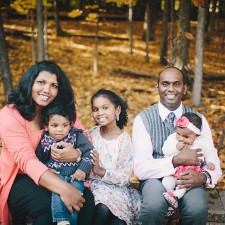 "Working with Sara was such an awesome experience. I had my family shoot done outdoors by her and she made me feel at ease during the photo-shoot with my 3 kids. And was absolutely patient throughout the 1 hr photo-shoot. My older girl was shy before the photo-shoot but Sara had a personal chat with her and in minutes I saw my girl posing and enjoying taking the pictures. In one word all I would say about her is that she truly has an amazing talent and that certainly can be seen on the pictures she takes. I am so looking forward for a new family shoot next summer."